---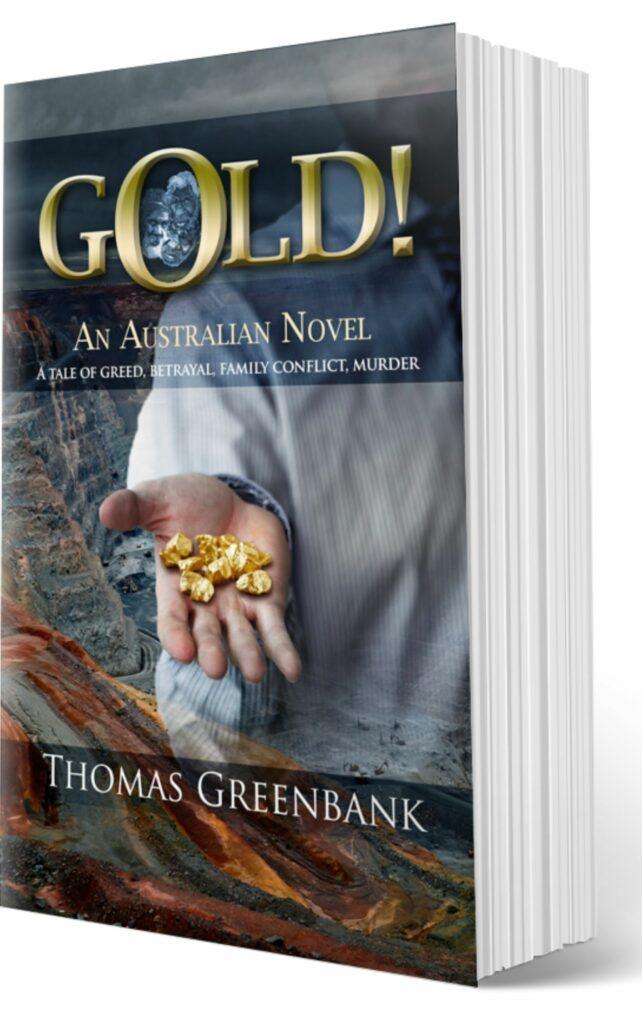 ---
My newest baby and first novel, GOLD! is due for release in December. I'm proud to say it has been listed as a finalist in the 2020 Page Turner Awards. https://pageturnerawards.com/writing-award-finalists/thomas-greenbank. The successful entries for the next stage are yet to be announced.
To celebrate the milestone and give myself something to do while I contemplate the next project, I'm taking on the role of Website Creator.
Update: Gold was released on Dec 10, 2020, and is available as an eBook or Paperback from Amazon.
Also, to celebrate the good news, I'm offering you the chance to snatch a signed copy of GOLD! for yourself or a friend. Head over to Join The Tribe and submit your details now.
GOLD! was written over a three-year time-frame. The story itself encompasses 30 years in the lives of the characters. It's a Family Saga based in and around the Goldfields region of Western Australia. Here is a brief synopsis—hopefully without too many spoilers.
---
Malcolm Kincaid is a self-made man. He is also a ruthless businessman and opportunist. He knows what it takes to build and maintain a business empire, but how far will he be prepared to go to achieve his goals — and what will he sacrifice along the way?
Rachel, Malcolm's one-time fiancé; his business partner, and the mother of his child, finds herself forced to work with the man she has grown to despise.
Unaware of his true parentage, their son, Lachlan—after first studying for a law degree—advances through the ranks as their company grows into a mammoth corporation, while Rachel does her best to mitigate Malcolm's increasing influence on him. This task becomes more difficult when Malcolm appoints Lachlan as manager of a new mine.
Lachlan soon has his own set of challenges: A fractious and sometimes domineering wife with a drug dependency, a child of his own, and a conscience that often leads him into direct conflict with his Machiavellian 'uncle'.
Over the years, Malcolm Kincaid uses, abuses, and dominates associates and family alike, crushing all opposition in his pursuit of wealth and power.
When he allows the pollution of an Aboriginal settlement's water supply, however, he faces justice of a kind he could never imagine.
GOLD! is a tale of greed, betrayal, family conflict, rape, and murder. It is also, however, a story of love and loyalty — and of how one man's pride and prejudice can lead to terrible retribution.
You can read an excerpt from GOLD! by using the link below.
Thanks for visiting.
Thomas.